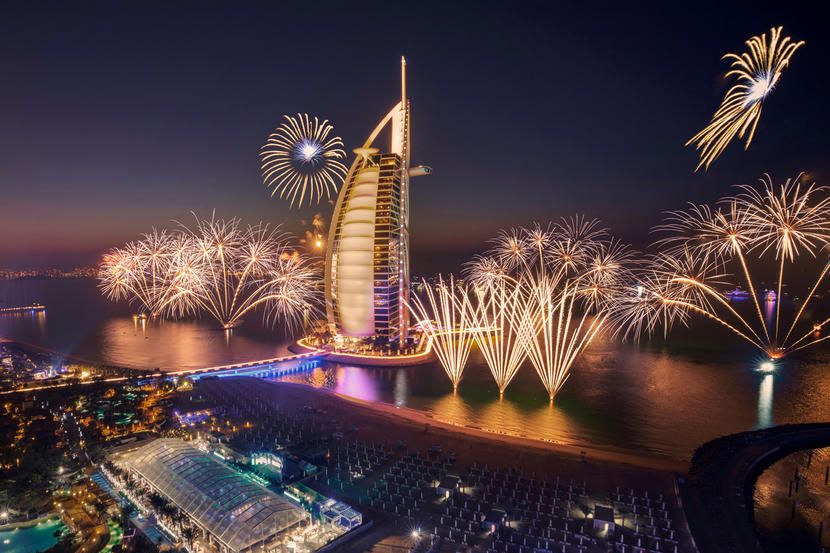 New Year's event in Dubai is always a treat for the eyes. But if you want to plan it all at your place, then it might seem like a daunting or draining task. But you don't have to stress because we have exciting and fun ideas to help you pull the best end-of-year celebration.
Whether you want to throw a big fat party or you want something small with few loved ones, we have covered it all. Here are some of the best New Year's party ideas to help you end the year with a bang!
Tips for an Epic New Year's Event in Dubai
These tips will help you have the best experience on New Year's in Dubai. You can also add things that suit your needs and liking. The best tips to enjoy New Year are as follows,
1. Choose the Right Food
If you are planning to host a New Year's party, food is the key to success. When it comes to selecting a menu, try combining simplicity and creativity. Rather than focusing on serving a full-course dinner, opt to offer food that is both delicious and easy to grab. This will save you time and money on serving.
We have divided the food inspiration for New Year into 3 main categories
Drink Bar
In this category, you can add 4 to 5 drink options for your guests.
The Small Bites Corner
This category involves snacks you can enjoy while dancing or chatting with your loved ones.
Desserts Bar
This one is a favorite for many people, including all the desserts you have planned for the night. For a better experience, you can always hire Monasabat's food services and offer your guests an exclusive experience.
2. Hunt Down the Venue
Every New Year's party requires a stylish and fun venue that serves the purpose of the celebration. It should have enough room to witness the breathtaking and mesmerizing fireworks and light shows. Venues with good ventilation and staff will be great for your party. Along with this, you need to choose the right theme and style for the party to elevate the overall experience.
This might seem too much at first. However, this will help you set up the tone for your food and decorations. You can select Monasabat's dreamy venues that go well with your budget and have a memorable New Year's Eve celebration.
3. Turn the Music On
No party is complete without music. To throw the best New Year Celebration, you should consider a proper music system at the venue you selected or DJ services to give the best time to yourself and your guest. On top of this, you can hire Monasabat's DJ services for a more wholesome experience.
4. Include a Light Show
Light shows are fairly common now, and to include will serve as a spectacle detail to your event. Light shows are fairly common now, and to include will serve as a spectacle detail to your event. There are multiple categories of the light show. Try including the one that fits your budget, like butter, and is Eco-friendly rather than selecting options that are harmful to the environment.
5. Plan Props for the Eve
Props are the life of your New Year's Eve celebrations of 2023, and for that, you need to look at the recent trends. These props can be from the mainstream media, or they can be from traditional inspirations. You can make your party entertaining by offering your guests party props. These props can be used for snapping some photos or to get into the party mood.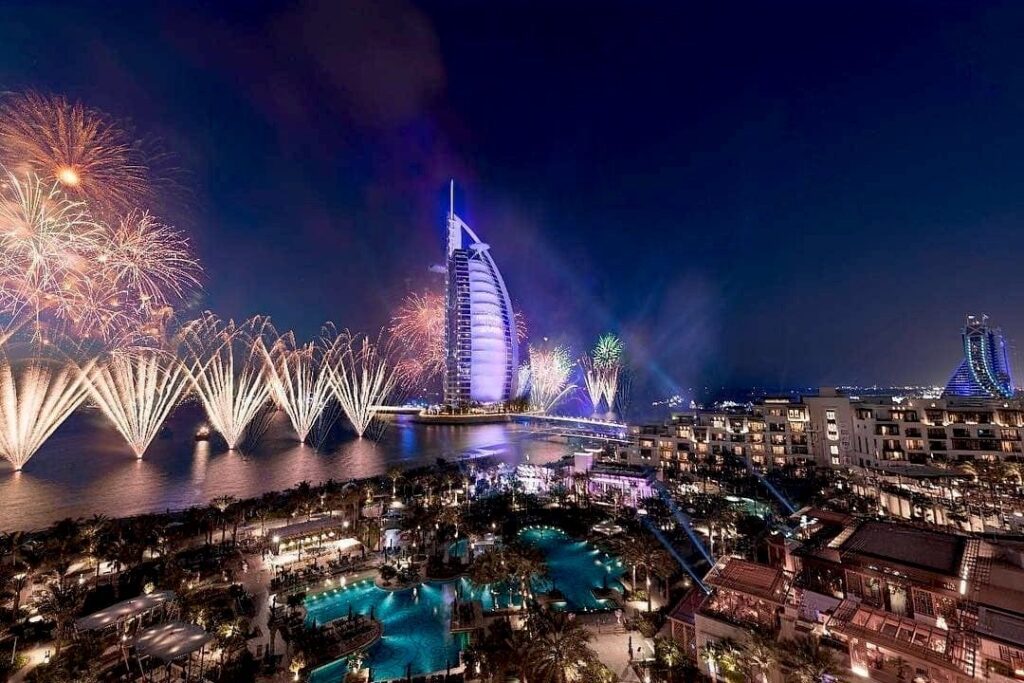 Bottom Line
Lastly, add fun games like karaoke, Pictionary, or guessing New Year's resolutions! We hope the above ideas helped you j figuring out what you can add to your New Year's party. With these ideas, you can keep your guest entertained by setting aside inclusive games and activities that will help garner fresh memories. Before you leave, make sure to read our recent take on the best tips for successful event management!