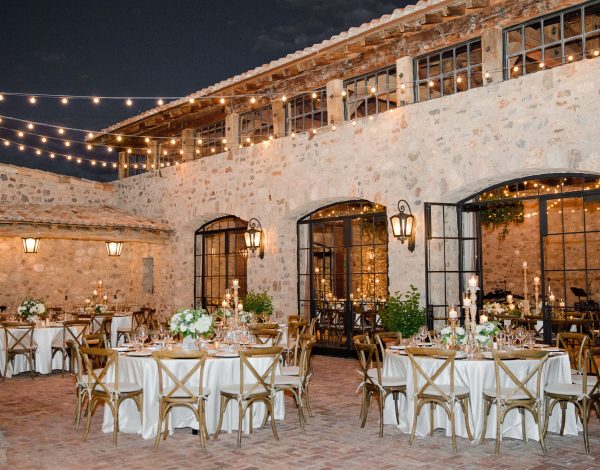 Every event requires an amazing venue that is compatible and offers a unique experience to the guests. If you have a big event coming your way, you first need to secure a venue. A venue can make or break your event, as your food and entertainment might be a driver of fun for your guests, but the venue always sets the tone and mood for it.
Along with dictating decoration choices, it also influences your guests' experience more than any other event element. However, we are here to help you focus on what matters the most. We have picked some essential things you should consider before considering or finalizing a venue for your next special event.
Essentials to Know Before Finalizing Any Venue in UAE
The essentials that we have added in this list are based on research and experiences. Here's our list of all the essentials you need to look out for before finalizing your event venue in UAE;
1. Location
Location is important in terms of making your guests feel comfortable and influencing who attends the event in general. Many people are drawn to distant locations to make their events more confidential and secure. But the good practice is to find a location that should be easy to find and accessible for your attendees within an affordable range.
2. Cost of the Venue and Your Budget Range
Yes, it is a fairly common factor, and everything comes down to cost. Your venue will take a major portion of your budget, and you need to ensure you are not cutting other necessities to meet the cost of your venue. To secure the best deals, try to figure out prices for different times of the week or the month you want your event to take place. It is always a good strategy to plan for favorable results.
3. Ambience that the Venue Offers
We, humans, love to create an atmosphere we can vibe with. In matters of events, creating an ambiance for your audience is a MUST! For an engaging event, modify or decorate a venue that is compatible with the theme you have in your mind.
It all depends on the theme you want your event to have. If you want a luxury theme, you can choose a ritzy hotel, or if you are after a trendy scene for your invitees, you can always opt for a modern space.
4. Capacity and Size of the Event Venue
The number of people occupying it limits every space. Some spaces are limited, and others are vast enough to hold many gatherings gracefully. The number of people occupying it limits every space. Some spaces are limited, and others are vast enough to hold many gatherings gracefully.
To find a comfortable venue for your guests, try searching for a spacious one to accommodate your guest list. Look carefully for the seating arrangements and the walking space for your guests to estimate your guests will feel in that particular space and the size of the venue. We recommend you prefer spaces that allow comfort without hindrances to movement.
5. Parking
Yes! you see this one right, Parking will be a "Deciding Factor" for many of your guests. People want to avoid attending an event where they don't get to park their vehicles safely. And it is your responsibility as a host to provide them with that by selecting a venue with large Parking or at least a space enough for your guest list to park their cars. Select places where your guests can enjoy parking arrangements even if that costs you some additional fee.
Ending Note
We understand that choosing the right venue is a big decision and takes time. All you need to do is to consider better options rather than selecting shabby or cheap venues to meet your event needs. Moreover, you can visit our website to see some of Dubai's intensely romantic wedding and reception venues.