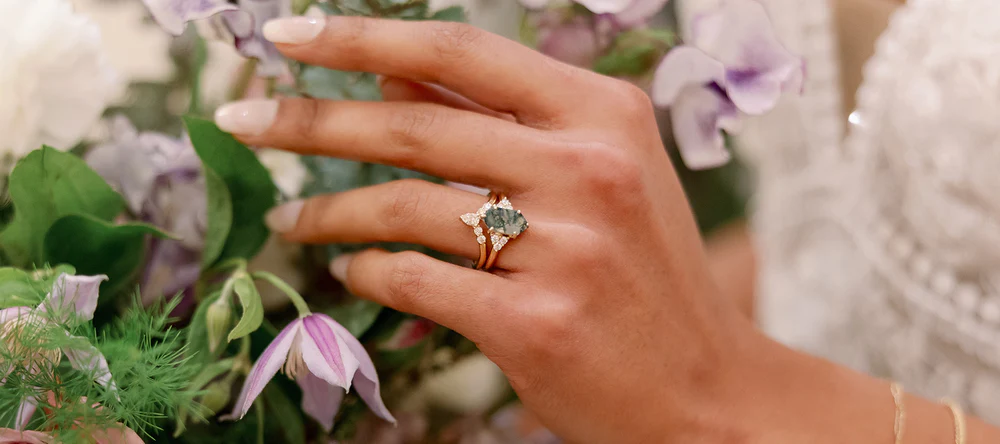 Hey there, lovebirds! Proposing your partner is a milestone in your relationship. And we all know that diamonds are often associated with the expression of true love. But before you dive deep into the "shiny world" of diamond engagement rings, you must know the crucial details of buying one.
If you are about to propose to your lover with a flawless diamond engagement ring this fall, you have come to the right place! In this guide, we will be guiding you about the 7 essential things to consider before making your trip to a luxury jewelry shop.
Before we make our voyage to the immersive universe of precious rocks, we request you to read our latest take on how to select the best wedding rings!

Essential Considerations for Diamond Engagement Rings
To buy the best diamond engagement ring, it's important to ensure that you know all the details that will help you and your partner in getting the best deal. Diamond engagement rings are crafted to perfection and to select the most radiant ones, you can follow the steps described in this guide.
1. A Budget for Purchasing a Diamond Ring
First things first, let's talk cash! Setting up a budget for an exquisite engagement ring ahead of time is like having your little financial GPS. You might take it lightly and plan to visit the stores just a day earlier to present the marriage proposal.
But think of it as a cool treasure hunt but with sparkly stuff. In this manner, you will be able to expertly select a fine jewelry piece from a sea of expertly crafted rings. You will not have to go through the pain of leaving something you like if you knew the price beforehand.
For people living in Dubai, it's like a bonus round in a video game because there are no extra taxes. So, you can choose from an array of engagement rings without breaking the bank!
2. Your Partner's Preference and Personal Style
Choosing an engagement ring responsibly is like getting a treasure map of your partner's heart. Before you go on the hunt for the perfect engagement ring, it's super important to know what your partner likes. Rings come in all sorts of materials like gold, platinum, silver, and sparkly gems like diamonds, rubies, sapphires, and more.
Before you declare a winner for your partner's finger, make sure to chat with their friends or family. They often have the inside scoop on the kind of ring that would make their eyes light up. You want something that makes them fall in love at first glance, right? So, do a little detective work to make sure you pick a ring that dazzles perfectly on your partner's finger.
3. Getting Insurance
You must be spending a huge amount to buy an engagement ring and it would be a shame if you don't do anything to protect it. Getting insurance for engagement rings is a smart move applied by many globally. By getting insurance you make sure that you keep your investment safe.
If anything wrong happens ( which we don't wish for you and your partner), the insurance will have your back. Your partner will be over the moon because they won't have to stress about the safety of the ring.

4. The 4Cs for Diamond Engagement Rings
Who doesn't want an artisan ring on their finger? And you want to find the perfect ring for your lover right? Well, for that make sure you follow the legendary method of 4C's of diamonds. It may seem like a myth to you but trust us it is like a secret code to check how great a diamond is.
Before you head to a certified jeweler, we have listed the 4C's down below so you can understand each one of them properly and
Carat Weight
Carat weight defines the weight of the diamond or the gemstone you are going for. So you must be aware of how much carat weight your ring has. Carat weight also helps you understand your preferences in terms of budget and style.
Cut
The cut defines a diamond's shape, and it also reflects the brilliance of the rock you will put on your finger. Because of the cut styles, you will be able to select from a wide range of engagement rings that are meant to captivate the people around you.
Color
Diamonds have different colors and understanding that will give you an edge when it comes to buying one. The less the color of the diamond the more valuable.
Clarity
Diamond clarity also plays a vital role in enhancing its beauty so you must pick the one that has the right level of purity and flaws.

5. Considering Engagement Ring Settings
Couples who don't select the setting of their engagement rings get the trouble later. It is advised to put your choice forward and select the setting options beforehand. Choose timeless and elegant setting options so you don't end up getting bored with the setting you picked.
6. Choosing a Uniquely Crafted Metal for Your Wedding Band
The metal for your ring's band is a significant decision. These bands come in so many options and you can make a popular decision while selecting them. Common and most widely popular ones are platinum, White Gold, and yellow gold engagement rings.
7. Adding Unique and Timeless Engravings
No matter what they tell you, go and get some personal engravings done on the engagement ring you are selecting. It will remind your lover of how much you love them and how consciously you picked the ring to capture their attention. These engravings can be of gemstones, name initials, or a simple center stone to give that extra glam to your ring.

3 Best Engagement Rings for Women
To help you in selecting your dream engagement ring, we have given the most popular options that you can find in jjewelryshops around the globe.
Solitaire Engagement Rings
Solitaire engagement rings are a definition of timeless elegance. They feature a single, stunning diamond as the centerpiece, typically held by an unadorned band. If you want to shop from UAE, you can find most of the trendy designs at liali jewellery shop too.
Rose Gold Rings
Rose gold rings bring a touch of romance and modernity. They are a bit warm with some warm, pinkish tones that set them apart from gold or white gold rings. The best part about them is they complement all skin tones.
Emerald-Cut Rings
Emerald-cut rings have rectangular-shaped diamonds with cut corners. This creates a sleek appearance. These are popular for their vintage charm, making them a solid choice for brides who prefer vintage bridal jewelry

How much should be spent on an engagement ring?
When it comes to spending it is totally up to your own preferences and the budget you have in your mind for this specific purpose. So, spend what feels comfortable to you and your partner, and make that ring an awesome symbol of your love!
What if I don't know my partner's ring size?
No worries, if you are in the dark regarding the finger size of your partner. Just talk to their family so that they can bring a ring that fits your partner without letting them know. And if you're still unsure, you can play safe with the resizable options.
Can I upgrade the ring in the future?
YES! You can easily upgrade the engagement rings you or your partner selected Many jewelers offer upgrades with a lifetime warranty. So, now you can celebrate your special moment without any hesitation.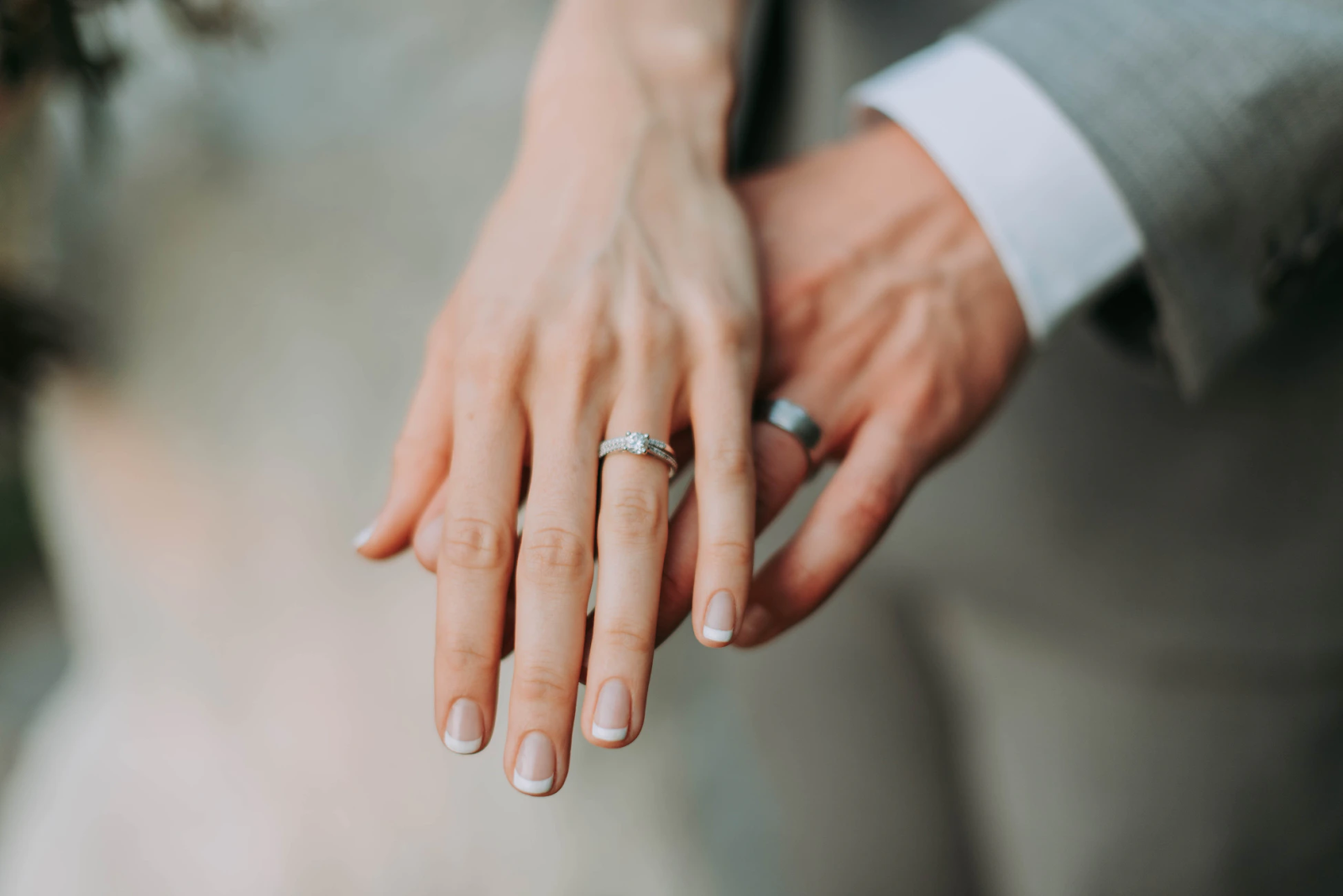 What are the Different Diamond Shapes for Engagement Rings?
Diamonds as a jewel come in all sorts of shapes for engagement rings. Some of the most common ones are the classics like round and princess cuts for a timeless look. Or if you are someone looking for something fancy then you can go for fancy shapes like pear, oval, marquise, and heart.
Are Lab Diamonds a Good Choice?
Lab-grown diamonds are like normal diamonds but less expensive. They are eco-friendly and easier on the budget. Also, they sparkle just like natural diamonds.
Is Emerald Better Than A Diamond Solitaire?
Not really, choosing between an emerald and a diamond solitaire is about personal preference. Both are widely selected around the globe. An emerald is all about lush, green elegance, while a diamond solitaire is a classic that never goes out of style.
Is A Gemstone Engagement ring expensive?
Maybe, as the cost can vary widely, depending on the type of gemstone, its quality, and the overall design. While some gemstones are more affordable than diamonds, others, like sapphires and rubies, can be quite expensive. It all depends on how much room you have for them.

Conclusion
We hope our guide has helped you understand the seven essential considerations before shopping for your engagement rings in the UAE. When it comes to crafted diamond rings, they represent your love and commitment.
If you are into wedding shopping and want to know more about it, make sure you visit our website to get the best and juicy details on weddings and event management services.