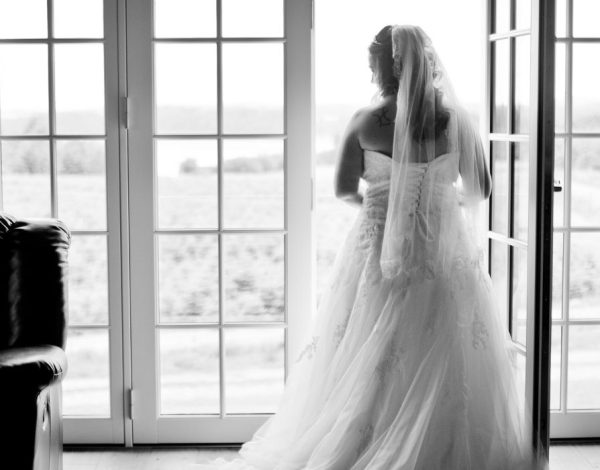 Arabian weddings are known to be extravagant in their nature. But it is the Arabian wedding photography that typically includes capturing three main components: preparations, cultural ceremonies, and the reception. By photographing more weddings, a photographer can anticipate their shots and plan how to capture each component effectively.
If you're a new photographer in UAE and not familiar with the local traditions and culture, you might miss out on important aspects of Arabian weddings. These Arabian weddings require extra time and research to ensure you capture all the important details.
But if you are more keen to know about the latest trends and styles of wedding photography in UAE, so make sure to check out our latest take!
Tips for Capturing Emotions at Arabian Weddings
This guide will assist you in identifying the raw themes and emotions that you should capture at Arabian weddings. Here are some tips for preparing and shooting a Middle Eastern cultural wedding in UAE;
1. Building the Right Relationship with Your Client
Before taking on a client, it's crucial to evaluate if their needs align with your photography style and expertise in capturing specific stories. During client consultations, inquire about their exact requirements and determine if you're equipped to deliver the desired services.
When you choose to work with a couple, it's important to build a good and open relationship with them. You don't need to become their best friend, but establishing some level of trust will help them feel more relaxed on their wedding day. The more at ease, they are around you, the more photo opportunities you'll have.
2. Come Prepared
To ensure you capture special moments, it's important to prepare ahead of time. Take some time to consider the gear, lenses, equipment, and lighting you'll use when shooting a wedding. Keep in mind that plans may change unexpectedly on the day of the wedding, but being prepared doesn't mean you can't be adaptable.
3. Choose the Right Backgrounds
To ensure high-quality photos, it's important to consider the entire frame and not just the main subjects. Avoid having random people in the background or strange angles that distort the image. When selecting backgrounds for your images, opt for ones that either enhance the image or are clean and simple.
For instance, you could capture images of rings with the backdrop of other shimmering jewelry that the bride intends to wear. Or in UAE you can click so many eye-catching images of the couple with some stunning backgrounds.
4. Prioritize Detailing
In some cases, Arabian weddings can span multiple days and require a significant amount of resources from the families involved to ensure a memorable experience for all. It is important to pay attention to unique cultural elements that make the ceremony special and distinguishable.
5. Create a Timeline for the Couple
To better capture important moments of the wedding day, it would be helpful to meet with the couple and go over the details of the ceremony. Take notes and ask questions such as: How long will the ceremony last? What are the roles of each family member? What do certain ceremony traditions signify? The goal of this exercise isn't to have a strict plan to follow but rather to have a better understanding of what moments to look out for.
6. Research other Photographers in the UAE
To gain a better understanding of cultural weddings, consider researching the work of other photographers who have shot them before. This is not to encourage plagiarizing their work but rather to help them understand and capture the essence of the cultural experience.
7. Seek Balance
To create a cohesive wedding story, look out for shots that are both distinctive and contribute to the narrative. Balancing being patient and proactive can be challenging, but it's crucial. It's important to maintain a tranquil atmosphere and a relaxed presence, rather than constantly having cameras in people's faces and taking photos nonstop. When a moment presents itself, have the confidence to get the shot you require without being obtrusive.
8. Accept Challenges
When including multiple stories in one photograph, it's important to show dynamic and engaged elements for each story. Ensure that everyone in the photo is doing something interesting to avoid having half of the people looking bored, especially for wedding photos. However, it's also important to recognize when to focus on a single, impactful image instead.
9. Focus and Compose
To avoid sharing low-quality images with clients, it is important to ensure technical perfection. A blurry or imperfect image cannot capture a great moment effectively. Always keep the fundamental photography techniques in mind, both before and during the shoot. Pay close attention to focusing, recomposing, and selecting appropriate f-stops. Moreover, ensure that you choose a shutter speed that aligns with your lens.
Mistakes You Should Avoid at Arabian Weddings in UAE
In the wedding photography industry, it is important to be aware of cultural norms and practices to avoid receiving a negative reputation. For Arab cultural weddings, there are certain dos and don'ts to keep in mind. Here are some points to avoid when agreeing to photograph an Arab cultural wedding.
1. Signing No Contract
It is important to establish a contract with any client seeking wedding photography services. The contract should outline the total cost and all client requirements. This will help ensure that the photographer remembers what the client needs on their wedding day.
Forgetting to create a contract can lead to confusion and possibly not receiving payment, ultimately resulting in lost projects. To avoid this mistake, it is crucial to always create a contract.
2. Not Recruiting Any Helping Hands
During the wedding season, the bride, groom, and their families are very busy, which makes it difficult to meet with them and finalize small details. To overcome this challenge, it is recommended to have a coordinator who can bridge the communication gap between you and them. This person can act as a liaison and keep in touch with you throughout the planning process.
It is important for photographers to have a coordinator as well, as they can manage all the group pictures and ensure that everyone is ready for the photo shoot. Having a coordinator involved in the process ensures that you stay up to date-with everything happening during the wedding.
3. Not Knowing Any Family Members
To create a comprehensive family reel, it's important to include all close relatives in the footage. Before filming, make sure to familiarize yourself with all the family members and capture their moments in the reel. Neglecting to do so can result in disappointment for the guests and ultimately, your client. Avoid this mistake by being thorough and inclusive in your filming.
4. Not Being Familiar with Modern Photography Techniques
To keep up with the times, it's important to update your techniques and trends. Clients don't want outdated editing or capturing methods and are willing to pay more for modern, stylish pictures. To enhance your photography skills and attract more clients, it's crucial to stay up-to-date with current market trends. By doing so, your agency or company will be a top choice for weddings and other events. As a professional, exploring new trends and methods in photography can greatly benefit your work.
5. Not Capturing Bride & Groom Enough
When photographing a wedding, it's crucial to prioritize capturing the bride and groom throughout the day. They are the stars of the show, and it's important to document all of their special moments. Failing to do so could result in an unhappy client who may withhold payment or not consider you for future photography needs, potentially costing you future business opportunities.
End Note
For a professional photographer, it's crucial to avoid making mistakes when capturing wedding moments. This will help ensure customer satisfaction and lead to more future projects and income. It's important to focus on improving and delivering the best possible photography experience for your clients.
If you are someone who is looking for the best post and pre-wedding photographers or just wants to capture some memorable moments from an upcoming event, visit Monasabat and book the best photography services in UAE today!