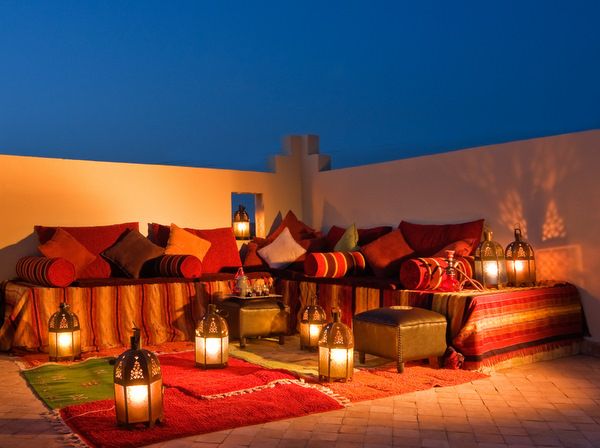 Are you looking for an event management company in Dubai? There are many great companies to choose from, but how do you know which one is right for you? In no particular order, read on to learn more about the top 5 event management companies in Dubai and what they offer. Then, you can decide which company is the best fit for your next event.
1. Monasabats one of the best event management companies in Dubai
Monasabats has been revolutionizing the event services in Dubai since its establishment in 2016. By providing equal opportunities for event vendors and talents, the company has become renowned for adding value to the event-organizing industry.
Offer a unique platform that connects people with a vast range of event services and experts from various industries, which makes them stand out from other event management companies in Dubai. Monasabat's success stems from its ability to bring customers and vendors closer to a successful event, thus becoming an all-in-one platform for its clients.
One of the key benefits of Monasabat's one-stop shop is its ability to offer equal opportunities to event vendors and talents. By providing a level playing field, the company has empowered vendors and talents to showcase their skills and services to a broader audience, which has allowed them to grow their businesses.
Furthermore, Monasabat's all-in-one platform allows customers to access a vast range of event services and experts from various industries, which simplifies the event planning process. This convenience has made Monasabats the go-to platform for people looking to host events in Dubai.
2. Mosaic Live
The company's main focus is on providing experiential event management services. Because of their planning and execution, you will gain new and unique experiences. Under the guise of event management, a unique company manages the logistics of your party.
They conduct research and brainstorming to ensure you receive the maximum benefits from the event. They work to strengthen your brand, connect with potential customers, and build loyalty among your target audience.
They create outstanding events for your company while keeping campaign objectives, financial constraints, and cultural contexts in mind. As an event management company, we strive to provide our clients with engaging and memorable events.
3. Sky High
Specializing in high-quality party planning and event management services. The company has a track record of organizing well-known events in a skilled and unique manner.
Their all-inclusive destination management and event planning services make event planning and execution simple for clients. They work closely with each client to fully understand their requirements and the overall impact of their event.
Sky High guarantees that its well-rounded team of imaginative event planners will provide you with the best services possible. To avoid any surprises or changes, everything is planned, prepared, and demonstrated before the event.
4. Max Events
Max Events is an important part of Dubai's event management ecosystem, so it would be unfair to discuss style, quality, and creativity without mentioning Max Events. Because of its excellent event management services, the company has earned a reputation for dependability in the community. Over the last ten years, the company has organized numerous road shows, exhibitions, corporate meetings, weddings, and party dinners.
Max Events is recognized as the best planner and event designer based on the nature and purpose of an event. Everything goes off without a hitch, allowing you to enjoy the entire event, from the reception to the decorations and food. You will receive the best value.
5. Mala AE
Mala Tourism LLC, a leading and innovative destination management company with headquarters in Dubai, is the sole owner and operator of Mala.ae. Due to the monitoring of all operations through the company's infrastructure and the location of the head office in Dubai, the company has a competitive advantage over its rivals.
Mala AE is critical to developing the Middle East's event sector. They have successfully provided bespoke events for selected customers in the Middle East, ranging from idea development and conceptual design to management, implementation, and analysis.
Final Thoughts
Dubai is an ideal location for any type of event. With its rich culture and history, there are numerous beautiful locations suitable for your next corporate event, gala, or wedding. When looking for an event management company in Dubai, look for one with a good reputation and a lot of experience.
The key is to find the right company for your requirements and budget. This list should have helped you narrow your choices and find the ideal event management company for your next big event!