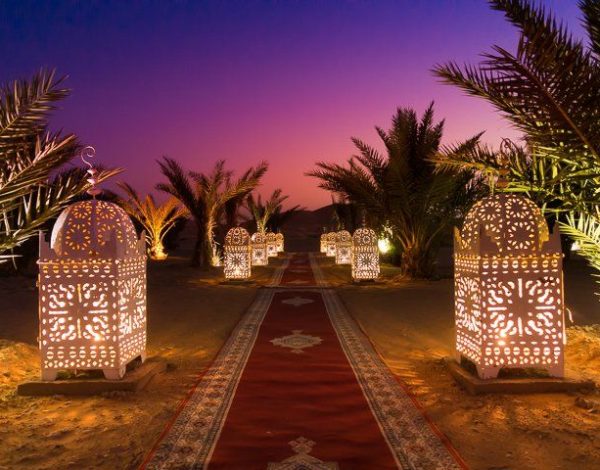 Planning a successful event can feel like a daunting task. There are so many logistics to consider and things that can go wrong. And on top of that, you must try to make the event enjoyable for your guests! But don't worry, we're here to help. 7 best event planning experts share their best tips for throwing a successful event, which is what they had to say.
Best Event Planning Tips From the Industry
By following these tips you can stay organized, stay on track, and be sure that you don't miss anything important. Although we have given our recommendations, you can always choose the steps that suit your routine and preferences.
1. Events in the Metaverse or Hybrid Events
Give attendees a chance to explore the virtual environment, casually run into each other, and meet new people they can interact with and have conversations. Virtually this can help make up for the inability to make eye contact. For example, Mootup's 3D avatars automatically direct their attention to the person speaking or making a gesture.
The ability to interject or attract the presenters' or moderators' attention without disturbing the entire audience. This can be achieved with Q&A features, raise-hand, or, if using 3D avatars, an actual 'raise hand' gesture. Always encourage and solicit feedback from your audience, sponsors, partners, and stakeholders.
2. How to Prioritize and Plan Ahead
Do you have the vendors, equipment, and team members to support multiple events within the same month? Back-to-back or concurrent events can severely strain your team's ability to get the most out of each event.
Budgeting early and knowing exactly what your return on investment expectations are the strongest decision points for choosing an event. Negotiate for additional amenities for your sponsorship. Expand your reach by adding meeting rooms, dinners, speaking sessions, and other branding opportunities.
Don't wait until the last minute to sign up for or start planning an event. Last-minute changes and decisions often come with higher prices and fewer opportunities to create programs that help your company shine.
3. Know Your KPIs
Some common KPIs that organizations use to measure their event's marketing success include:
Revenue growth
Revenue per client
Number of clients
Profit margin
Client retention rate
Customer satisfaction
New contracts signed
Average conversion rate
Website Traffic
Product sales
Email open rate
Email click-thru rate
Email subscribers
4. When Using Live and On-Demand Content
Live content should be meaningful and purposeful — an attendee's engagement time is more valuable than ever. Offering content on-demand allows attendees to access it at their convenience, shifting the focus to delivering live content that is most relevant to the overall goals and objectives.
5. Always Be Learning
Stay curious. If you're not always learning, there's a danger of stagnation. More than that, though, technology and AV can feel like a foreign language sometimes, but even learning just some of the basics can go a long way to making you feel confident and in control.
Rather than just flipping to the back page, crossing your fingers, and signing on the dotted line with a silent prayer, with just a little bit of knowledge, planners can enter into educated conversations with their AV and tech vendors and ultimately make their events even better!
6. Always Aim to Foster Professional Relationships
Event Planners are selfless givers, and it's important to not forget that your professionalism is critical to the success of an event. Assessing professional relationships can be tricky, but a successful Event Planner always knows that their strengths and mutual respect are what build a reliable book of business. By valuing yourself and your work, you can create the best experience possible for your guests.
7. Always Perform Due Diligence
As an event planner, you must conduct thorough research in every aspect of your event. This can be anything from understanding how the power is connected in the venue, developing a security plan in case of a threat or an emergency, and even understanding the noise restrictions and having all the necessary permits in place. You are the event leader and must always have a thorough plan for logistics and on-site management.
Final Words
Planning a successful event takes careful planning and execution. But if you follow these expert tips, you'll be well on your way to hosting a smooth and successful event that everyone will remember fondly for years to come!
For people who are at a beginner stage and want to know expert tips on executing successful event management in UAE, make sure to read our guide on 5 things event planners can do to make an event successful in 2023