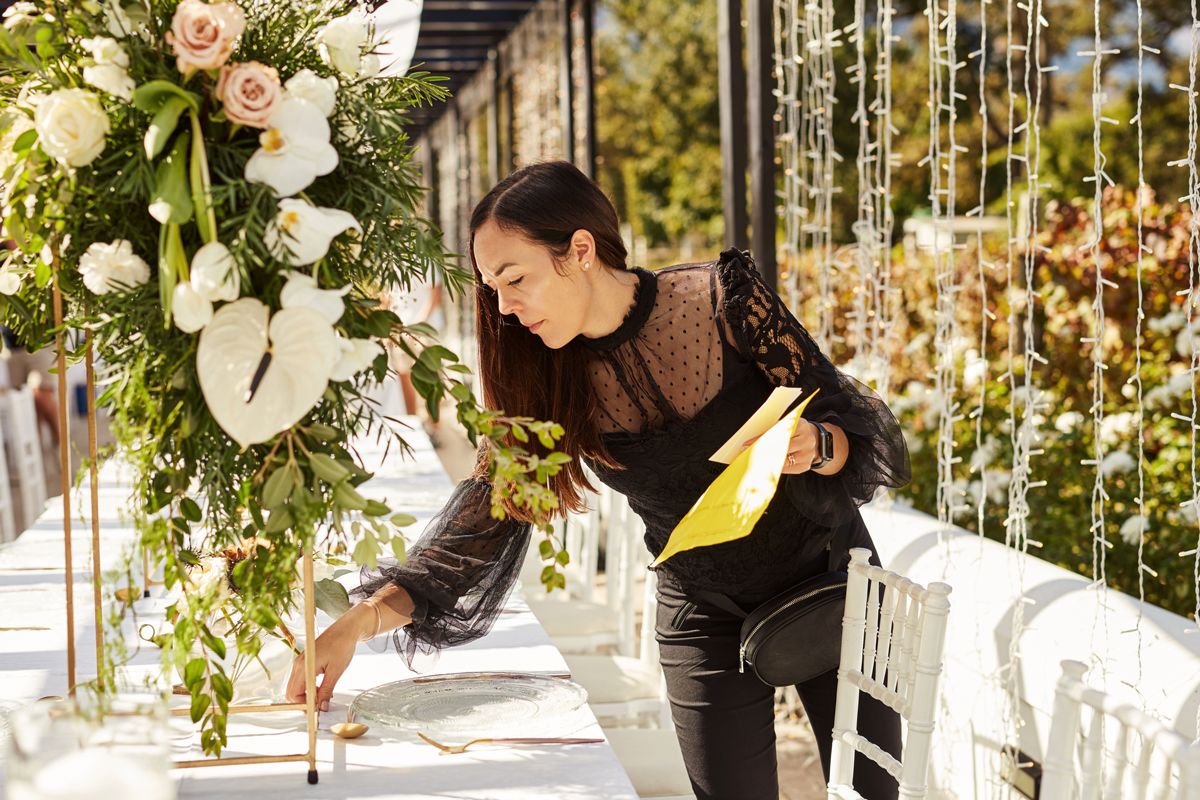 Planning a wedding is an exciting but often overwhelming task. From coordinating vendors to managing logistics, there are countless details to consider. This is where Monasabat, an innovative wedding planning platform, steps in to simplify the process.
Let's delve into how Monasabat can assist couples by outlining what a wedding planner actually does on this exceptional platform. But Before we dive into the detail, make sure to check out our article on The Best Wedding Budget Planner Tool of 2023!
Monasabat's Wedding Planning Services
Here are some of the primary tasks that a professional wedding planner typically handles for its clients and for different firms in the industry. Along with this you can also check out our guide of planning your wedding with our ultimate guide!
Initial Consultation and Vision Sharing by Wedding Planner
Monasabat provides a platform for couples to connect with wedding planners who can bring their vision to life. The wedding planner initiates an initial consultation, where they take the time to understand the couple's preferences, desired theme, budget, and overall vision for their special day. This consultation sets the foundation for personalized wedding planning.
Budget Management and Allocation
One of the vital tasks of a wedding planner is managing the wedding budget effectively. On Monasabat, the wedding planner works closely with the couple to establish a realistic budget. They utilize the platform's budget management tools to allocate funds to different aspects of the wedding, ensuring that expenses are tracked and kept within the designated limits.
Vendor Selection and Coordination
Monasabat offers an extensive network of trusted wedding vendors and suppliers. The wedding planner collaborates with the couple to select the perfect vendors based on their preferences, budget, and style. They utilize Monasabat's vendor directory and detailed profiles to find suitable professionals, coordinate meetings and negotiations, and manage contracts and payments efficiently.
Venue Selection and Management
Monasabat provides a diverse range of venue options for weddings. The wedding planner guides the couple in choosing the ideal venue that aligns with their vision and budget. They utilize Monasabat's venue selection tools to explore various options, compare prices, and manage venue bookings seamlessly.
Timeline and Logistics Planning
Creating a detailed timeline and managing logistics is crucial for a smooth wedding day. Monasabat facilitates the wedding planner in developing a comprehensive timeline, covering all aspects of the wedding, from ceremony to reception.
The platform's planning tools ensure that no detail is overlooked, including transportation, setup, and teardown, to ensure a seamless flow of events.
Wedding Design and Coordination
Monasabat allows wedding planners to collaborate with couples in designing their dream wedding. The wedding planner assists in selecting themes, color schemes, decor elements, and other design aspects. With the help of Monasabat's design tools, the planner can create a visually cohesive atmosphere that reflects the couple's style and vision.
Wedding Day Coordination
On the wedding day itself, the wedding planner plays a crucial role in overseeing all the details and ensuring a stress-free experience for the couple. Monasabat's coordination tools aid the planner in managing the setup, coordinating with vendors, and overseeing the timeline.
They handle any unexpected issues, allowing the couple and their loved ones to enjoy the day to the fullest.
Bottom Line
Ultimately, what a wedding planner "actually" does is infuse the entire wedding planning process with joy, ease, and the assurance that every aspect, no matter how minute, has been considered and executed to perfection. Their unwavering commitment to making dreams come true makes them indispensable partners in the journey to happily ever after.
So, the next time you witness the beauty of a flawlessly executed wedding, remember that behind the scenes, a dedicated wedding planner worked tirelessly to craft that enchanting moment. They are the unsung heroes who turn dreams into reality, leaving couples and their guests with memories to cherish for a lifetime.