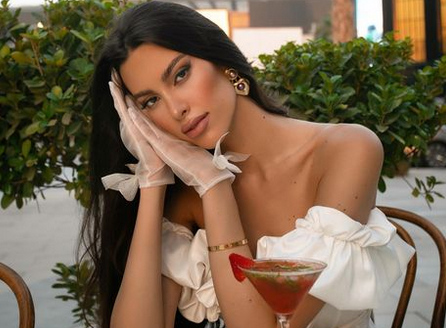 Every bride deserves royal treatment on the most important day of her life—the day she says, "I do!" The best bridal makeup artists delivers an art that requires durability, long-lasting perfection, and the ability to withstand even the most emotional moments, including tears of joy.
Fortunately, we've gathered the absolute best of the best bridal makeup artists that Dubai has to offer, ensuring you'll look stunning and radiant on your special day. Get ready to be the center of attention and cherish every moment as you begin your journey into a lifetime of love and happiness.
for our lovely brides wondering where to get their beauty services, visit our website today to explore the best bridal makeup artists in UAE.
Best Bridal Makeup Artists in Dubai
This list includes all the best bridal makeup artists of Dubai, who have years of experience in makeover services. To choose the best one from our recommendations, make sure you read them all carefully and select the one that resonates with your idealistic bridal look.
1. Aishaa Khan
Aishaa Khan is a beloved and one of the best bridal makeup artists in Dubai, capturing the hearts of countless young brides. With her exceptional skills, she has mastered the art of enhancing bridal beauty with a delicate touch, leaving her clients looking flawless and radiant.
Aishaa's talent transcends boundaries, reaching beyond cultural differences and catering to various skin types and preferences. Her versatility in understanding diverse cultural beauty ideals has garnered admiration far and wide.
Among her many remarkable skills, Aishaa is renowned for giving all types of beauty services, such as hair and makeup. Aishaa is the go-to artist who will leave you with cherished memories of an enchanting and magical wedding experience.
2. Anna Sizova
When it comes to the best beauty professionals in Dubai, Anna Sizova surpasses the very definition of flawless. As a Dubai-based bridal makeup artist, she has honed her craft to perfection, creating breathtaking looks for clients from States including New York, San Francisco, and Southern California.
Anna's talent in perfecting eye makeup is unmatched, as she skillfully enhances the eyes by considering their unique shapes and using an exquisite array of colors. Whether it's a sultry and dramatic look or a soft and elegant style, she knows just how to bring out the natural beauty and allure of each client.
3. Natasha
Imagine soft, bronzed looks that add a touch of warmth, paired with naturally nude lips, all crowned with a captivating eye look that will make your future husband unable to look away from your eyes. Natasha is one of a go-to bridal makeup artists and a favorite in the wedding industry in the UAE.
Natasha's artistry lies in creating effortlessly glamorous looks that strike the perfect balance between natural and impactful. Her expert touch enhances your features, highlighting your inner beauty and radiance.
4. Aida Fara
Aida Fara is one of those beauty professionals that embodies the essence of lightness, freshness, and timeless allure. Her artistry leaves brides captivated and radiating with beauty. Aida's stunning looks have earned her widespread preference in the region.
What sets Aida apart is her remarkable ability to strike a perfect balance between various styles. Whether it's an over-dramatic graphic look or a naturally toned-down finish, she always places a high focus on achieving flawless and beautiful skin. With meticulous attention to detail, she ensures every finishing touch is neat and immaculate.
5. Shaima Al Qasimi
Close your eyes and envision having porcelain skin, beautifully airbrushed contouring that adds a soft, ethereal glow to your cheeks, and eyes that captivate with layers of shimmering radiance. Shaima Alqasimi, is one of the best bridal makeup artists whose artistry transcends beauty. With her magical touch, Shaima has crafted some of the region's most breathtaking looks.
Her precision and accuracy in application, combined with an unwavering focus on the finest details, result in looks that are anything but ordinary. Each brushstroke is a masterpiece, accentuating your best features and highlighting your innate beauty.
6. Nina Ubhi
If you seek a true gem in the world of makeup artistry, look no further than beauty artist Nina Ubhi. Renowned for her expertise in the beauty industry, Nina has worked her magic on some of the most famous celebrity clients, making her a rare find in the region.
With numerous fashion and beauty magazine covers under her belt, she is the right makeup artist for those looking to have a fusion of modernity and natural styles together. Her professionalism is evident in the salon where she leaves her clients feeling like the stars they truly are.
7. Asma Lootah
Forget the notion that your wedding's focus should solely be on your dress! According to the talented professional hair and makeup artist, Asma Lootah, there's a whole new perspective to consider. Based in Dubai and known as the how-to star, Asma steals the spotlight by transforming bridal looks with daring and accentuating colors!
Asma Lootah's artistry is a breath of fresh air, breaking free from traditional norms by dropping the natural makeup look. Her bold approach to makeup adds a touch of excitement and uniqueness to every wedding. By skillfully blending eye-catching hues, she turns each bride into the best version of her life.
If you're ready to break the mold and embrace a wedding look that radiates confidence and individuality, Asma Lootah is exactly one of the best bridal makeup artists.
8. Najla Gun
Najla Gun is one of Dubai's best bridal makeup artists, whose talents go far beyond the brush. Not only is she a masterful stylist, but she also shines as a model, photographer, and influential presence on social media.
With over 10 years of rich experience in the industry, Najla has had the privilege of working her magic on some of the finest celebrities, models, and esteemed members of Abu Dhabi's Royal Family. Her skillful hands weave a tapestry of beauty that leaves every bride feeling like a true work of art on her wedding day.
Najla's artistry and passion can make all the difference in your makeup game. At your wedding, her makeup will elevate your presence and make you shine with a radiance that captivates all. Even your photo shoots will seem out of this world, once you choose Najla for your wedding makeup!
9. Sana
if you desire the expertise of the best bridal makeup artists trained at one of the world's best makeup schools, look no further than Sana. As a professional bridal makeup artist, she brings a wealth of skills to every client she serves.
Based in Dubai, Sana has earned a reputation for her exceptional artistry, especially with a diverse clientele of Middle Eastern and Indian brides. Multiple celebrities and elites have been Sana's regular for many years. Her artistry highlights and enhances natural beauty, leaving brides feeling enchanting visions on their special day.
10. Sabby
Introducing Sabby, the Dubai-based celebrity makeup and hairstylist, who has earned widespread renown for her impeccable and stunning makeup services. Sabby's signature style revolves around accentuating natural features, taking elegant wedding transformations to a whole new level.
With her artistic touch, she crafts a timeless look that reflects your personality and ensures you radiate confidence and grace on this occasion of a lifetime. With Sabby by your side, your wedding day will be an enchanting celebration of beauty and elegance, and you'll create cherished memories to last a lifetime.
11. Joelle Mardinian
Joelle Mardinian is a talented and considered one of the best bridal makeup artists and hair stylist based in Dubai. She's famous in the Middle East for creating beautiful looks that enhance people's appearances. Her skills with makeup and hair are incredible. Imagine someone who can transform how you look using makeup. She often creates looks for brides that make them stand out. She's like a magician who can bring out their best features.
Joelle is also great with hair. She can style it in different ways, from elegant updos to flowing curls. Her work doesn't just make people look better; it boosts their confidence too.
12. Angelique Turner
Angelique Turner is a world-traveling expert in hair and makeup, and she's also a teacher who helps others learn about beauty. She lives and works in Dubai but originally comes from Australia and went to Los Angeles, Southern California, and New York to learn all about makeup.
Angelique Turner surely defines to be one of the best bridal makeup artists in Dubai and has done important work with famous names like Bobbi Brown, Laura Mercier, and Christian Dior. Her passion is to make sure that the brides in Dubai who love fashion and beauty always look fantastic.
Do's & Don't for Hiring the Best Bridal Makeup Artists for Your Wedding
Let's jump right in and explore the dos and don'ts when it comes to choosing the best bridal makeup artists for your incredible wedding look.
Do's for Hiring the Best Bridal Makeup Artists
Indeed, it's a fact that the most sought-after professionals are often booked ahead of time due to their strong reputation and word-of-mouth referrals. Believe me, if you're aiming to secure the services of the top talent in your area, it's wise to begin your search at least 6 months before your event. This ample lead time ensures you have the chance of getting the finest and only the best bridal makeup artists you can find.
Be sure to assess the quality of the website and the photos presented. A creative individual, like a makeup artist, takes pride in maintaining a polished online presence. If you come across a website that appears unprofessional or contains only haphazard photos, it could indicate a lack of awareness and sensitivity when it comes to client interactions.
Don't's for Hiring the Best Bridal Makeup Artists
Avoid mentioning the word "price" right off the bat. It's quite common for clients to begin conversations with inquiries about the cost, but this approach can be off-putting to established getting the best bridal makeup artists worldwide.
Don't solely rely on reviews from the makeup artist's website or social media page. It's important to expand your research to include third-party sources like Google reviews, particularly the most recent ones. This comprehensive approach ensures you gather a well-rounded and up-to-date understanding of the makeup artist's reputation and the experiences of their clients. By delving into various feedback channels, you can make a more informed decision about their services.
Conclusion
We hope you found our suggestion for the best bridal makeup artists in Dubai appealing. If you're a bride-to-be, consider visiting Monasabat for top-notch wedding services and skilled makeup artists to make your big day truly special.