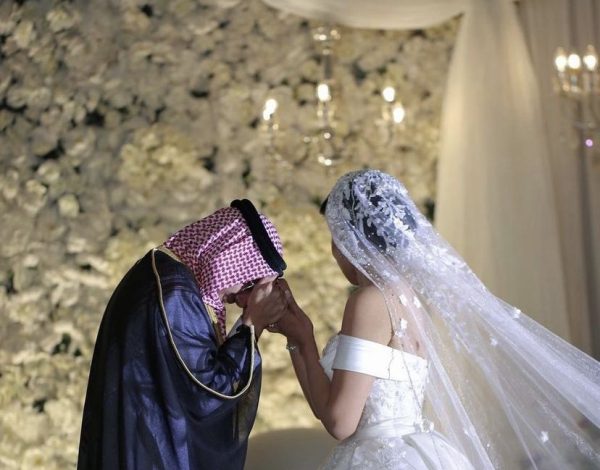 Dubai is an ideal destination for weddings with its beautiful scenery, favorable climate, and grand venues. It's no wonder why more and more people are choosing it for their special day. With plenty of luxury and beach-front hotels to choose from, you and your guests are sure to have a memorable experience.
In this article, we will explain how you can plan a magical destination wedding in Dubai like a pro. We will list down all the details for you so that you can have the best day of your life with the one you love!
How to Plan a Desert Wedding
UAE's desert weddings can be enchanting and with the tips presented below you can also have a magical and dreamy wedding. Make sure to choose the tips that are suitable according to your liking and budget. Tips for planning a desert wedding include,
1. Set your Desert Wedding Budget
It's crucial to set a budget before planning your wedding to avoid unexpected costs. Begin creating a list of necessities and determine the amount you're willing to spend on each item like decor, venue, photography, food, drinks, accommodations, and attire. Having a budget will assist you in deciding where to spend lavish, and where to save money.
On top of this, if you find yourself confused about wedding preparations, read our article on the ultimate wedding planning checklist of 2023.
2. Make a Wedding List of Things You Prioritize
Before you can send out invitations for your wedding, you need to create a list of guests. Think about how many guests you want, the size of your wedding party, and who you want to invite – family, friends, colleagues, and distant relatives. Take some time to consider who you want to celebrate your big day with. This list will be useful for making other decisions, such as choosing a venue.
3. Visit in Advance
It is recommended to visit the venue before booking and again three to four months prior to the wedding to finalize arrangements. In case a second trip is not feasible, it is advisable to reach the venue at least five days early to make decisions and conduct hair and makeup trials.
4. Hire Wedding planners and Suppliers
If you're having a destination wedding, it's important to hire a wedding planner. They can assist you with organizing all the details from a distance. Wedding planners are knowledgeable about the process and have preferred vendors they trust.
For the best experience, you can rely on Monasabat's event suppliers to make your dreamy desert wedding a reality!
5. Choose a Theme
When you're planning a destination wedding, it's important to prioritize choosing colors and a theme. Opt for colors that are meaningful to you and your partner or that complement the location. When selecting colors for decor and other aspects of the wedding, make sure they bring you happiness and joy.
If you're struggling to decide on colors or a theme, Monasabat's event venues are a great choice to have a dreamy theme for your wedding in UAE.
6. Be Mindful of Unexpected Expenses
Although destination weddings are often considered to be budget-friendly, it's important to note that this is not always the case. To avoid unforeseen expenses like non-vendor tips, airport transfers, shipping costs, and baggage fees, make sure to set aside some wiggle room in your budget. Additionally, hosting events like welcome parties or day-after brunches can increase your overall costs.
It is important to inform your credit card company about your travel plans to avoid foreign transaction fees and potential issues with your card being declined. It's also a good idea to have some local currency on hand during your travels.
7. Select Your Desired Venue
If you're planning a wedding reception in the Emirates and want to serve alcohol, keep in mind that hotels are your only choice due to legal restrictions. You should consider what type of venue you want, such as a glamorous ballroom, golf course, or relaxed beach.
Hotels offer the convenience of having the ceremony and reception in the same place and often have package deals that can save you both time and money.
8. Lodge your Guests
It is not necessary for you to pay for others' accommodations, but it would be considerate to suggest a few different options that cater to various budgets. It is recommended that you provide multiple choices at different price ranges, but make sure they are all located within a 10-minute radius, at most 15 minutes away.
Negotiating a lower price and consolidating everyone in one area can be achieved by setting up room blocks. However, make sure to confirm availability before setting a date.
9. Be Mindful About the Seasons
Dubai experiences a hot summer, making it unsuitable for hosting events during that time. The recommended time for hosting a wedding in Dubai is between October and May. To ensure that guests have enough time to make travel arrangements, it is important to send out save-the-date cards at least a year in advance.
Additionally, when sending out invitations for a wedding taking place abroad, it is a good idea to include information about the destination.
10. Do the Required Paperwork
It's possible that your guests will need to obtain a visiting visa prior to arriving in the UAE. Please advise them to check ahead of time. If a visa is necessary, no need to be concerned, the process typically takes only a few days to complete.
Please note that for couples planning a destination wedding in Dubai, certain paperwork and residency requirements will need to be fulfilled. If one party is already a resident of Dubai, the specific process for legally marrying will depend on their respective religions and nationalities. It can take at least a month to complete the paperwork process in the UAE. Additionally, you may have to obtain permission from your home country, which can take a few months to finalize.
11. Plan a Wedding Insurance
If you're planning to get married in a foreign place, it's good to be prepared for any unforeseen circumstances. To safeguard your financial investment and get some peace of mind, consider purchasing wedding insurance. Some venues might even mandate it. You should enroll in it well before your wedding day and fully comprehend the policies and coverage you're committing to.
12. Choose Your Wedding Suit & Dress
When shopping for a wedding dress or suit, consider the climate and terrain of your wedding day. Dresses made from breathable fabrics are ideal for hot, humid locations. Meanwhile, Monasabat's designer wedding gowns and groom wedding dressup services can fix these issues for you in no time.
13. Hire a Professional Photographer
Hiring a professional photographer is crucial for capturing precious moments at your destination wedding, not only for the couple but also for those who can't be there. It's essential to tell your photographer what type of photos you want to ensure you have lasting memories.
While most photographers charge hourly, Monasabat's professional photography services offer a package rate for both your wedding and reception. Remember, these photos will stay with you forever, so it's best not to skimp on quality.
Some of the Best Wedding Venues in Dubai
Dubai is known for its luxurious wedding venues that can make your special day both grand and intimate. Check out these well-known venues that specialize in hosting unforgettable weddings filled with love and togetherness.
Burj Al Arab Jumeirah
Your wedding at this hotel will be unforgettable. You can exchange vows with stunning views as your backdrop, enjoy a custom menu for your guests, and celebrate in the grand ballroom adorned with custom flowers. You can arrive in a specially made Rolls Royce chauffeured by a driver and end your special day with a romantic moonlit swim or dinner under the stars.
Nikki Beach Resort & Spa
This boutique hotel offers an ideal beachfront location for your wedding. You can create a customized wedding with a Bohemian-chic style at your own private sandy beach that has sun, sea, and sand. Afterward, celebrate the night in the open-air beach club.
Bab Al Shams
This wedding venue in Dubai is designed to give couples a traditional Arabic experience inspired by the stories of 'The Arabian Nights'. With its terracotta walls, private courtyards, and serene pools nestled in the dunes, the venue offers a unique and charming atmosphere.
Frequently Asked Questions about Weddings in Dubai
What is the cost of getting married in Dubai?
In Dubai, it costs less than AED 1000 to get legally married. This covers the expenses of getting pre-marital health screening certificates for the couple and the issuance of the marriage certificate for Muslim marriages in the Shariah court. The cost of attesting documents from other embassies or consulates may vary.
The total cost for various aspects of a wedding celebration, including photography, venue, and bridal makeup, can range from AED 200,000 to AED 500,000. The final cost will depend on factors such as the timing of the wedding, your budget, and your desired vision for your big day.
Conclusion
We hope this article has helped you comprehend how you can make your destination wedding a hit in Dubai. Visit our website, if you need professional assistance in planning your wedding. On top of this, make sure to read our take on the best Arabian wedding fashion trends of 2023.